Here's my recipe for German "Leberwurst". I would describe it as a pâté, usually made from liver in Germany I assume, but I'm using kidney beans and smoked tofu

It's a really lovely sandwich spread that you can make in bulk, store in small containers and freeze so that you always have some to defrost for a continental breakfast.
Ingredients
1–2 tablespoons of vegetable oil
1 block of smoked tofu
1 tin kidney beans
1 small onion
smoke spray
vanilla essence
herbs
salt and pepper
Add oil to a pan and preheat at medium heat. Roughly chop your onion and tofu and place in the pan. Then rinse and drain kidney beans and add to the tofu and onions. Sautee until onions are see through then remove from heat and allow to cool.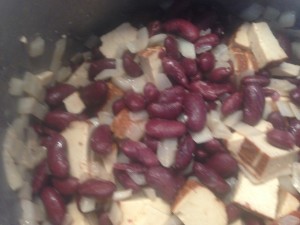 Blend with a hand blender. You can decide how smooth you would like the pâté. I prefer mine quite smooth usually, but I think less well blended is probably more authentic for Leberwurst.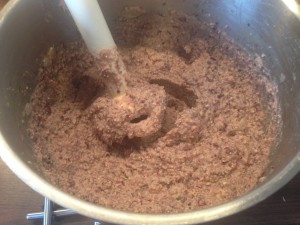 Now you can add your herbs. I like oregano, marjoram and a little rosemary, but you can experiment with what you like. I think parsley also works well. And you can use dried, fresh or frozen. Add salt and pepper.
Now for the secret ingredients: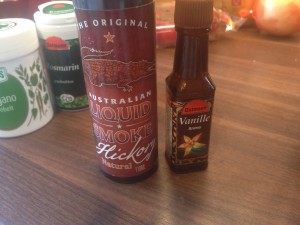 I use around eight sprays of the liquid smoke and 1–2 drops of the vanilla essence.
Taste, add more salt if you like, and then you're done