This is a quick and simple one – if you can find basil tofu, that is

Ingredients:
Rucola
Cherry tomatoes
Basil tofu
Olive oil
White balsamic vinegar
Pasta
Wash the rucola and tomatoes. Chop tomatoes in half and remove the stem.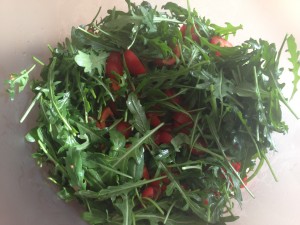 Dice the basil tofu and fry on a medium heat.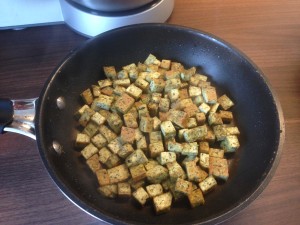 Let it cool down and then add it to the salad bowl.
Boil your pasta in salt water and prepare your dressing. I use two parts olive oil to one part white balsamic vinegar with a touch of agave syrup and salt and pepper.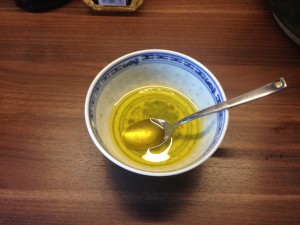 Drain your pasta and rinse with cold water. Let the pasta cool for a few minutes then add it to the salad bowl and pour on the dressing. Toss and serve